Unleash Your Wanderlust: The Hottest Digital Nomad Destinations for 2023
Satisfy your wanderlust with these 10 stunning and unconventional digital nomad destinations that will redefine the way you work and travel!
Welcome, fellow digital nomads and travel enthusiasts! If you're a fan of combining work and wanderlust, you're in for a treat. The digital nomad lifestyle has been gaining traction worldwide, and 2023 promises to be an exciting year for those seeking new horizons. Join us as we unveil the top destinations that are set to dominate the digital nomad scene in the coming year. Prepare to be inspired!
Table of Contents
Lisbon, Portugal: A Vibrant Hub for Digital Creatives
Bali, Indonesia: An Exotic Paradise for Efficiency and Serenity
Chiang Mai, Thailand: The Digital Nomad's Oasis
Medellín, Colombia: The Rising Star of South America
Cape Town, South Africa: Where Nature Meets Digital Innovation
Unleash Your Inner Digital Nomad in 2023!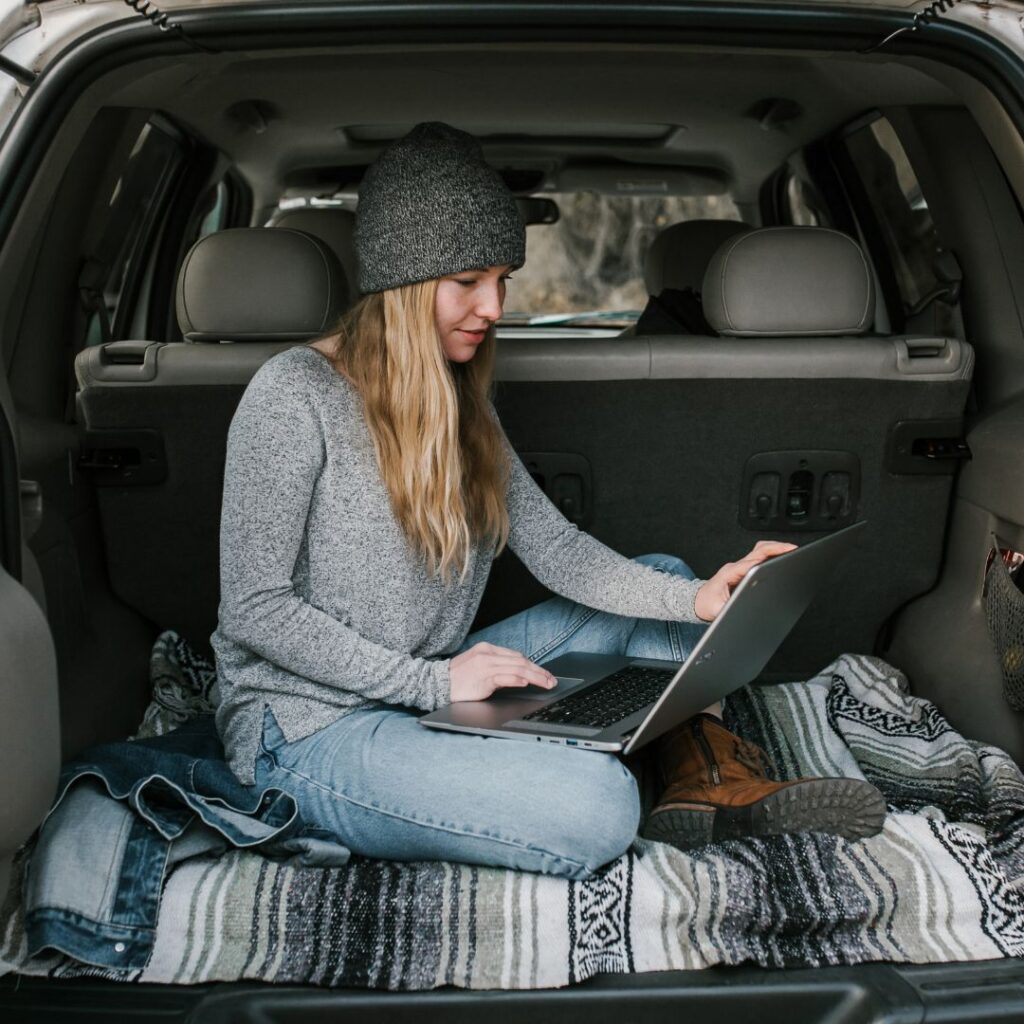 Lisbon, Portugal: A Vibrant Hub for Digital Creatives
Get ready to fall in love with Lisbon, the capital of Portugal and a rising star in the digital nomad community. This charming city is quickly becoming a hub for digital creatives, thanks to its emerging tech ecosystem and vibrant startup scene. If you're a freelancer looking for an appealing tax environment, Portugal has got you covered with its attractive incentives. But that's not all!
Lisbon offers a delightful blend of affordability, favorable climate, and rich culture and history. Picture yourself strolling through narrow cobblestone streets, admiring colorful tiles and picturesque buildings. And did we mention the food? From hearty pastéis de nata to mouthwatering seafood, Lisbon's culinary scene will satisfy even the most demanding foodies. Plus, with its proximity to stunning beaches and charming coastal towns, you can easily balance work and play in this Portuguese paradise.
Bali, Indonesia: An Exotic Paradise for Efficiency and Serenity
Imagine waking up to the sounds of nature, surrounded by lush greenery and breathtaking landscapes. Bali, Indonesia, has long been hailed as a digital nomad haven, and 2023 is no exception. Particularly, Ubud, located in the heart of the island, has become a magnet for creative and entrepreneurial spirits from around the world.
Work in a bamboo coworking space overlooking the rice terraces or find inspiration in one of the many artisan villages with their captivating traditions. Bali's low living costs make it an enticing choice, allowing you to focus more on personal growth and exploration. After a productive day, take a dip in a sacred waterfall or join a yoga class to find balance and serenity amidst an exotic backdrop. Bali truly offers the best of both worlds: efficiency and tranquility.
Unleash your wanderlust and redefine the way you work! Discover the hottest digital nomad destinations for 2023 and set your soul free. Join the movement here: [insert link] #DigitalNomad #TravelInspiration
Check Remote Jobs in Bali
Chiang Mai, Thailand: The Digital Nomad's Oasis
When it comes to digital nomad meccas, Chiang Mai consistently emerges as a favorite. This enchanting city in northern Thailand has been catering to remote workers for years and shows no signs of slowing down. So, what makes Chiang Mai so special?
Image courtesy of via Google Images
First, it boasts a modern infrastructure and a vast selection of coworking spaces, perfect for staying productive while connecting with other like-minded individuals. You'll find a supportive community eager to share their knowledge and experiences. Attend the annual Digital Nomad Conference to get inspired by industry leaders and expand your network.
Chiang Mai's allure doesn't stop there. Its low living costs give you the freedom to embrace a higher quality of life. Enjoy mouthwatering street food and explore the city's vibrant markets. And when you need a break from work, venture out to discover the region's stunning temples, lush national parks, and vibrant festivals. Chiang Mai welcomes you with open arms to this digital nomad oasis.
Medellín, Colombia: The Rising Star of South America
Colombia's second-largest city, Medellín, has undergone a remarkable transformation in recent years. From a troubled past, it has emerged as a thriving digital nomad hotspot. The city's strong expat community and affordable yet high-standard living costs make it an attractive choice for the remote worker seeking new experiences.
Medellín is blessed with a year-round spring-like climate, earning it the nickname "the city of eternal spring." In addition to perfect weather, the city's stunning landscapes and diverse cultural scene provide endless opportunities for exploration and inspiration. From art galleries and museums to trendy gastronomic experiences, Medellín offers a dynamic lifestyle that seamlessly blends work and play.
Cape Town, South Africa: Where Nature Meets Digital Innovation
Prepare to be captivated by the mesmerizing beauty of Cape Town, a city that effortlessly blends nature's wonders with digital innovation. Nestled between towering mountains and the picturesque Atlantic Ocean, Cape Town is a dream destination for digital nomads seeking a balanced lifestyle.
Image courtesy of via Google Images
Cape Town boasts a growing tech sector and an innovative startup scene, creating ample networking opportunities and fostering a sense of community among digital nomads. When you're not busy collaborating with like-minded individuals, you can take advantage of the city's outdoor activities. From hiking Table Mountain to exploring the stunning coastline, Cape Town offers a plethora of adventures for nature lovers.
Don't forget to indulge in Cape Town's cosmopolitan lifestyle. Sip on South Africa's finest wines, enjoy world-class dining experiences, and immerse yourself in the vibrant arts and culture scene. There's never a dull moment in this city where nature and digital innovation coexist harmoniously.
Unleash Your Inner Digital Nomad in 2023!
As 2023 approaches, it's time to start planning your next adventure as a digital nomad. Lisbon, Bali, Chiang Mai, Medellín, and Cape Town are all eager to welcome you with open arms. Each destination offers unique features, benefits, and an undeniable allure that will make your digital nomad journey unforgettable.
So, pack your bags, charge your devices, and get ready to embrace the freedom, flexibility, and adventure that the digital nomad lifestyle presents. The world is your oyster, and these top destinations for 2023 are waiting to inspire and invigorate your work-travel dreams. Unleash your wanderlust and embark on the journey of a lifetime!
---
Categories: Digital Nomad